"Even when we played bad they would cheer for us, when teams come to play us in the Rose Garden, It's not 5 vs. 5, It's 5 vs. 20,005" #88 Nicolas Batum
(To all the fgts who think that we're boring and that we stat pad :roll: #shotsfired)
ROSTER:
The Core
Lamarcus Aldridge, Damian Lillard and Nicolas Batum are the core of the Portland Trailblazers, they will play their hearts out for this team to accomplish their goals. So far it's working. 8-3 record. 2 sim losses and 1 loss to Houston.
The Spark
Wesley Matthews, JJ Hickson, Chris Andersen, Corey Brewer (aquired in a trade for Nolan Smith, cheers to Nolan) and Ronnie Price are the spark to back up The Core of the Blazers. So far they're doing a solid job. Especially Wesley who wasn't even drafted, 16ppg :cheers: .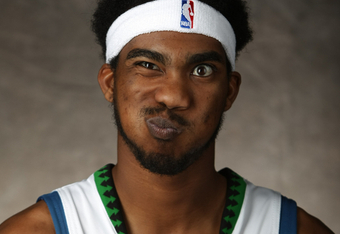 The Fan Favorite
The Bunch of Unknowns who wanna be KNOWN
Saša Pavlović, Luke Babbit, Elliot Williams, Will Barton, Joel Freeland (thx 2K he isn't on the roster, the UK legend, hi Crax
, Joel is in our hearts ), Victor Claver (In our hearts, the solid Spaniard, thx 2K again), Jared Jeffries was waived for Basketball Reasons, sorry Jared. Your in our hearts.
NO GOALS HERE, ONLY ONE GOAL,

&

THE GOAL

IS THE

CHAMPIONSHIP.