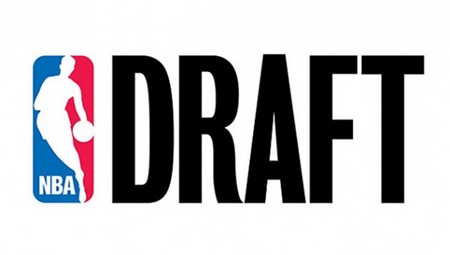 Tonight is an exciting night for ISBA as the 2014 NBA Draft will take place in a few hours, followed by free agency. We have 10 human coaches making selections in the first round at various points in the draft. In my opinion the overall talent level of this draft is average. There doesn't appear to be many superstars but it's a draft where you can find value past the lottery if you did your homework.
Texas Tech star Ian Samuels is the consensus best player in this draft
Philadelphia, Draft Pick: 2
The biggest need for Philly is PF/C or wing with the uncertain future of Spencer Hawes and Evan Turner. They could go in several directions with this pick but my projection is Darin Barlow, 6'10 PF from Duke to solidify the front line with Nerlens Noel for years to come.
Cleveland, Draft Pick: 3
The Cavs are solid in the backcourt and they drafted their stretch 4 in Anthony Bennett last year so I think they look for a center or SF here. Horace Reece, 6'6 SF from Penn State is my projection.
Los Angeles Lakers, Draft Pick: 12
They currently have virtually nothing on their roster so they could go in any direction here. I think at this juncture of the draft it might be useful for them to look PG sinc that's the one area of free agency that's light. Alfred Prigioni, 6'1 PG from Arizona seems like a logical pick. The younger brother of Pablo Prigioni.
Sacramento, Draft Pick: 13
The Kings appear set at several positions and will likely draft for depth or possibly SF if the right player slipped to them. I don't think many viable options at SF will be available here so I have them looking at PG to solidify that position with a solid 1-2 punch. Donnie Cousins, 6'4 PG from Rhode Island fits the bill nicely here. No relation to DeMarcus Cousins (white guy)
Washington, Draft Pick: 18
The Wizards have arguably the best backcourt in basketball with Wall and Beal and they took Otto Porter @ SF last summer so look for them to draft in the front court. Greg Gatson, 6'11 center from Michigan seems like a good fit here. Regarded as the top rebounder in this class, he might be a good project for the emerging Wiz.
Portland, Draft Pick: 21
The Blazers roster has gone through a face lift in recent months and Vince hasn't given much indication what he plans to do with this roster this summer. I think they will look for a solid combo guard here or a center. If Dimitris Patsatzoglou, PG from Greece is available here, I think its a good fit. Many scouts compare his game to Mo Williams. A midget with explosive offensive potential. Good value pick for someone in this draft.
Brooklyn, Draft Pick: 24
The Nets have severe financial issues so there's pressure to get value with this pick. The Nets starting five is basically set in stone so depth at SF or center is likely the target here. Jonathan Payne, 6'11 SF from Temple appears to be a good fit here. He impressed the Nets in recent workouts and was MVP of the Portsmouth Invitational.
Golden State, Draft Pick: 28
This draft pick was headed to LaLa land until the 11th hour and now it appears GSW will keep the pick and make a selection. The roster is loaded so depth will be the name of the game here, likely backcourt depth. A.C Fox, 6'0 PG from Xavier is a pass first PG and could provide some stability to the 2nd unit. I've heard rumblings that GSW might not sign their 1st round pick to preserve cap space so we'll see.
Houston, Draft Pick: 29
Houston is another team looking for depth at this juncture of the draft. SF or PF seem like the likely spots for a pick here so with that in mind Sheldon Mann, 6'7 SF from UNC Charlotte might be a good fit here. Versatile player who really stood out in pre-draft camps.
New Orleans, Draft Pick: 30
The ISBA champs are rumored to be acquiring Chris Paul and sending Anthony Davis and Jrue Holiday out of town so it might make sense to look PF/C with this pick. Junior North, 6'9 PF/C from Depaul seems like a logical pick if he's still on the board. He missed 18 games of the college season recovering from ACL surgery but kept improving and really impressed in individual workouts.
--------------------------------------------------------
I look forward to seeing everyone at the Draft in a matter of hours.